Elk Creek Resort and Marina offers quick access to Highway 82, and immediate access to the docks.
Resorts Images, rates, reservation and cancellation information listed below.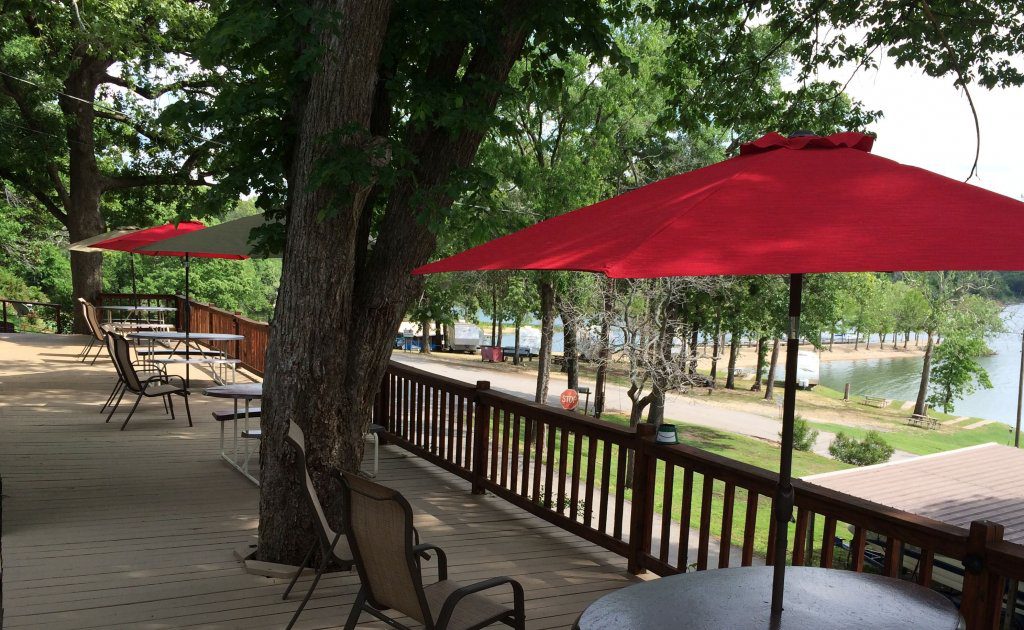 Services
Cabin rental
-We provide clean, comfortable, well-stocked cabins ready to go.
With the exception of one cabin, all cabins have a king bedroom and a queen bedroom, the Living area has a full size futon, and the loft has a full size futon mattress.
The remaining cabin has two full size bedrooms with the full futon mattress in the loft, and futon in the living area.
Cabins can sleep an average of up to 8 people comfortably, so for group events the basic total would be 32 people for all cabins combined.
Dishes, silverware, cookware, bedding, grill are included, parking is close by.
Our office is 918.457.5142.
If we don't answer right away please leave a message and we'll get back with you shortly.
RATES
PRIME SEASON (MAY-SEPT) IS $150 PER NIGHT.
OFF-SEASON IS $100 PER NIGHT
-Checkout time is 10:00
-Credit card is required.
-Two week cancellation policy.
-Weekends are a 2 day minimum on regular weekends and a 3 day minimum for Holiday weekends, i.e. Fourth of July, Memorial, or Labor Day.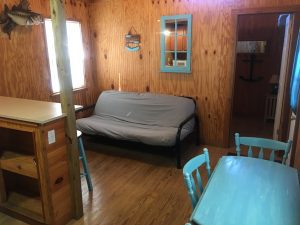 Living Area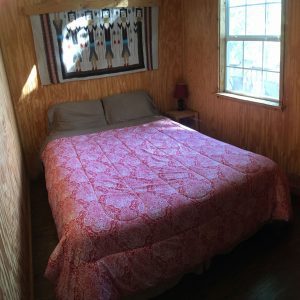 Queen Bedroom

Bathroom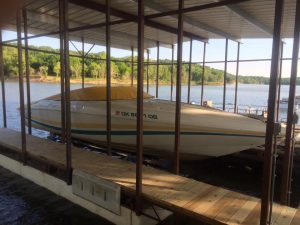 DOCK – CLOSEUP
About our Docks
We have a limited amount of day slips for visitors, please call ahead for details. We also just built some new dock spaces and they were filled on a yearly basis within weeks. We are exploring the addition of more docks to take care of our guests and Elk Creek Resort members. Again, please call ahead of time because we do keep a waiting list.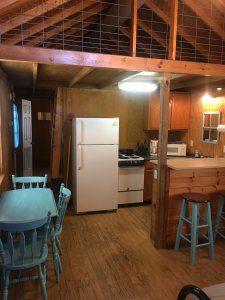 Kitchen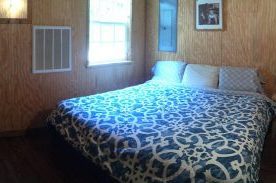 King Bedroom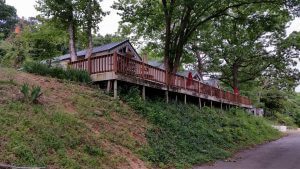 Outside View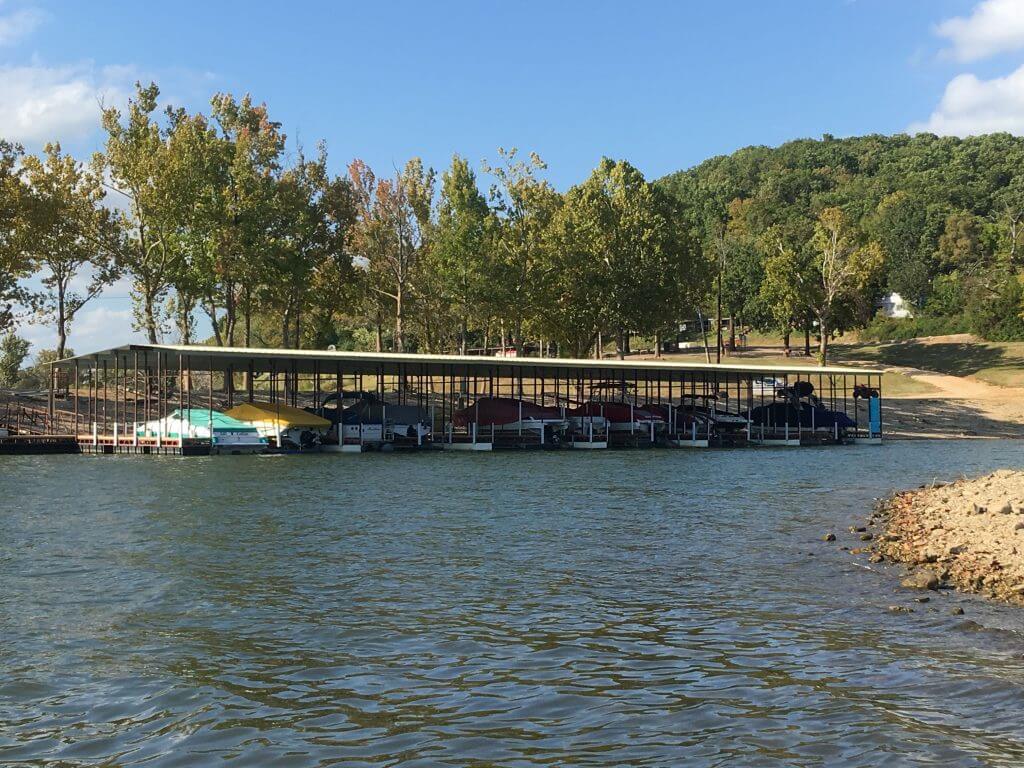 DOCK – OVERVIEW
Additional information
We have a FAQ or Frequent Questions Page to help with most common concerns, and you can always contact us, and of course we'd be glad to answer your questions….
You can check out our Gallery Page for more views of or around Elk Creek Resort.