We've been showing families a fun time for generations.
Beth and brian smither are second generation owners with a vision for today's family and group retreats.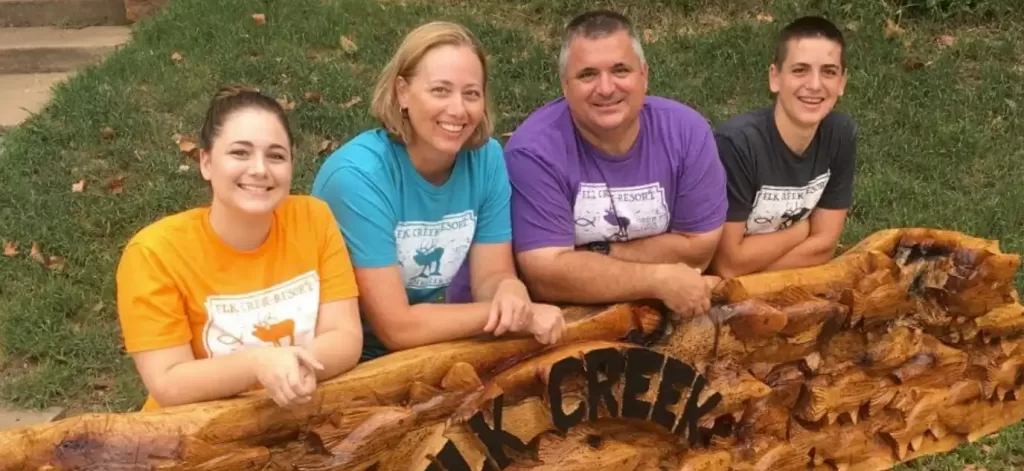 While there are lots of places to go to for high tech, there are many times that the best gift you can give yourself and your family is the gift to "unplug." A place that is quieter, more serene.
A place tucked away just off lake-shore where sunsets over an Oklahoma Blue-water lake bring photographers from all over the world just to capture those moments.
A place a bit smaller than most resorts so it's not the experience of being an ant on an ant hill, but where you can have more room to breathe a little easier with the kids or friends you've waited a long time to have a great visit.
Then when it's time to kick up your heels the lake is waiting for all the water experiences you are ready for… bring your best toys for your flavor of fun; swimming, cliff jumping, paddleboarding, kneeboarding, boating, and more! Many come with their float devices just to unwind and visit.