Contact us here at elk creek resort and Marina!
Have Questions? We'd be glad to answer them!
Meet your Hosts from Elk Creek Resort, Brian and Beth Smithers, we have been the second generation of Hosts here at Elk Creek Resort for several years now and we are continually adding more to the experience of Elk Creek! Schedule your visit today – Call us today!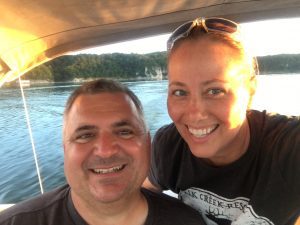 The best way to contact us is to call…
Phone
If we don't respond immediately, rest assured it will be shortly.
Email
Email Us at Elkcreekresortok@gmail.com
You can also contact us through Facebook, click the icon at the upper left.
Address
22911 W 877 Rd, Park Hill, OK 74451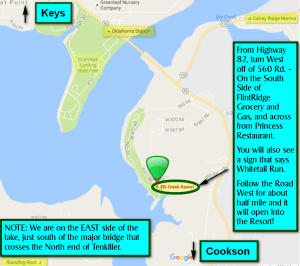 Thanks for visiting us! Our mission is to provide a family-friendly, serene lake experience. Our resort is one of the most private rental accommodations there is on the lake. At the North end of Lake Tenkiller, it tends to be on the more quiet, relaxed side of the Tenkiller experience so if you're ready to kick back, take some deep breaths, and take in the aquatic blue-water beauty of Tenkiller – there's no better place to be!