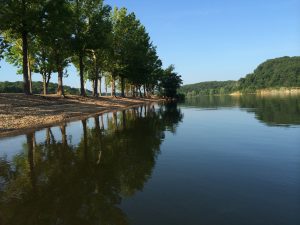 Welcome to our Gallery Page. To view full size images below, click the specific image.
To view slide show, start with image below left.
Thank you for visiting our Gallery! As you can see we have a lot of fun here, and we invite you to be a part of it. As second-generation owners now for several years, we are on purpose in continually adding to the resort to make this place just that much better. With so much to do here; swimming, scuba diving where you can see the original town of Cookson, fishing, wakeboarding, paddle boarding, boating, sailing, cookouts, visiting one of the 5 floating restaurants on the lake, visiting Goat Island (yes, it's a thing), you can visit regularly and get your aquatic fill of our blue water lake over and over again! We offer boat rentals, boat slips, and cabins. Looking for a great place for vacations, family reunions, hunting groups, or fishing events? Call us today! You can also check us out on Facebook, just click the icon in the upper left of the page.