Lake Tenkiller Boat Rental at Elk Creek Resort and Marina
Get your boat rental from Elk Creek Resort!
Boat rental; 22 ft Tritoon with a 150hp
8 hours at $500 plus gas 10am – 6 pm
6 hours at $400 plus gas 10am – 4 pm or 12pm – 6pm
4 hours at $300 plus gas 10am – 2 pm or 2:30 – 6:30
Tube rental $30, Available ONLY with accompanying boat rental.
Kayak and Paddle Boarding $25 for 2 Hours
48 Hour cancellation policy, no shows will be billed full amount
Enjoy 35 miles of blue water lake in Oklahoma! Kick back for a day of fishing with a variety of bass; largemouth, white, smallmouth, spotted, trout or catfish. If fishing is not in your top 5 of things to do there is swimming, scuba diving, or visiting one of the 5 floating restaurants may be the ticket! There are also a variety of birds and lake Tenkiller has a goat island!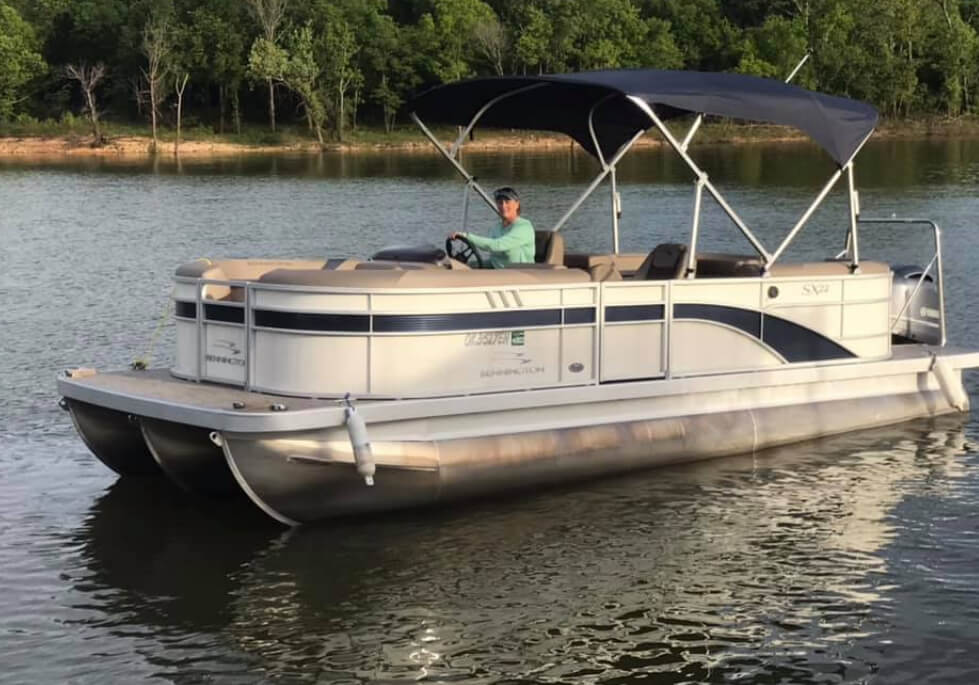 Expand your aquatic Getaway
Enjoy a couple hours on our Paddleboards or Kayaks!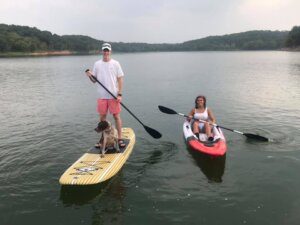 Get a Tube with your Boat Rental
Get more fun out of your water indulgence!